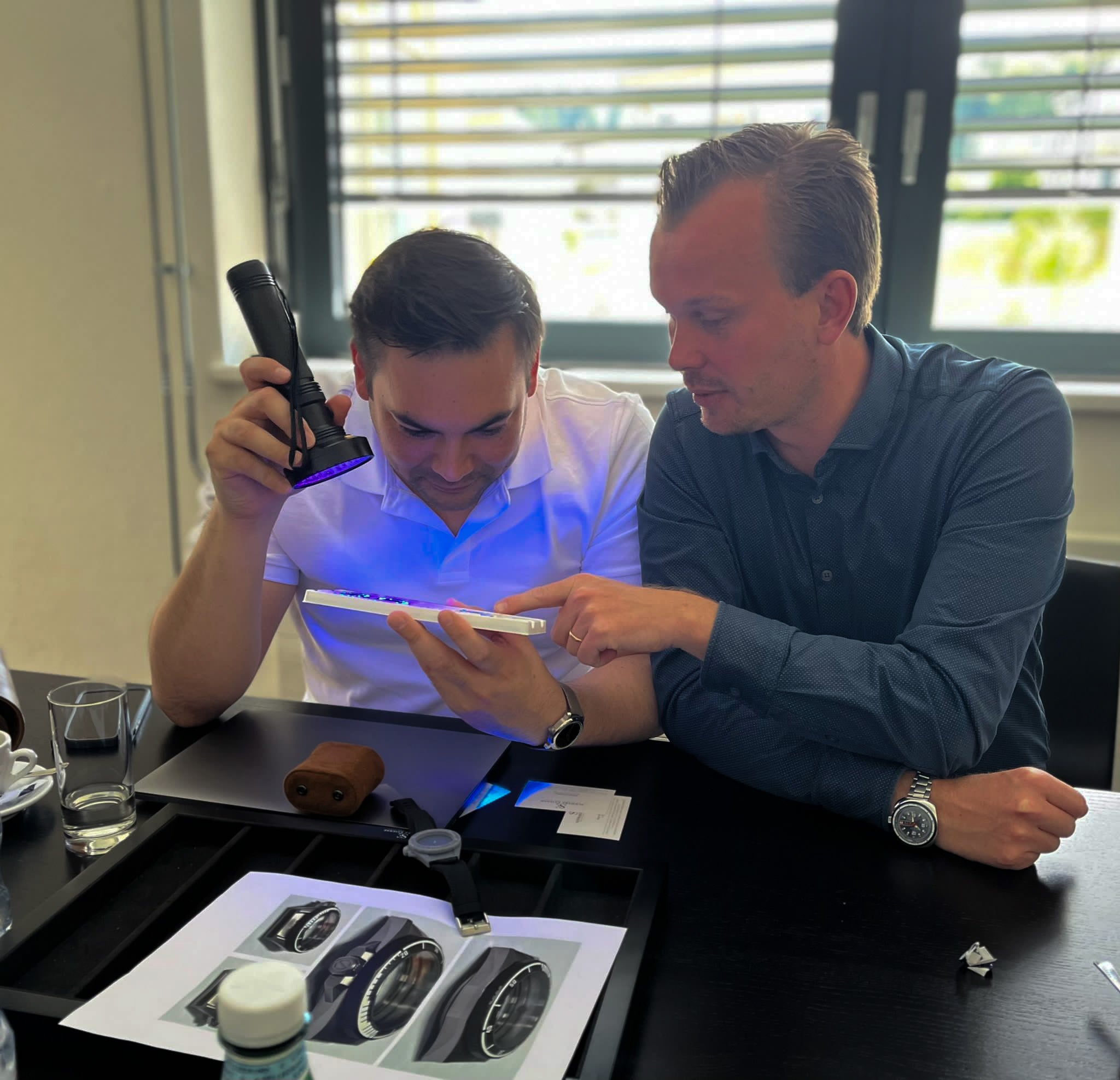 Introduction to Atelier Holgur
Atelier Holgur was born out of a desire to build watches that could stand up to the rigours of life and adventure, incorporating high-end watchmaking materials and techniques to deliver a uniquely rugged yet luxurious experience.
Co-founded by Asbjørn Simonen-Andersen, Matthew de Bakker and Ferdinand de Bakker, Atelier Holgur is determined to carve out a niche in the independent watch market, while supporting ocean conservation efforts around the world.
Harnessing Matt's passion for design and horology, as well as Asbjørn's watchmaking heritage, Atelier Holgur pays homage to Asbjørn's grandfather whilst at the same time delivering distinctive watches suited to the present day and beyond.
Instagram: instagram.com/atelierholgur
Facebook: facebook.com/atelierholgurwatches
LinkedIn: linkedin.com/company/atelier-holgur
If you wish to reach out please write us at hello@atelier-holgur.com or else go to the contact us page.

Co-founder: Matthew de Bakker
Completely passionate about horology and the ocean since young, Matt has been an ardent collector of watches and avid scuba diver for many years. Through his collecting journey and appreciation of horology, he was inspired to start Atelier Holgur with his childhood friend and Co-Founder with a dream of creating unique and thoroughly wearable watches. No safe-queens here! While watches are Atelier Holgur's main focus, it was also created to play a role in supporting ocean conservation efforts to protect our precious oceans.
https://www.linkedin.com/in/matthewdebakker/
https://www.instagram.com/matt_de_b/
Co-founder: Asbjørn Simonen-Andersen
Coming from a family with a history in watchmaking in Denmark, Asbjørn grew up around his grandfather's tools. Indeed, the Atelier Holgur name is a homage to his grandfather. With an interest in tinkering with mechanics and technology, he has built a career in technology consulting. A keen outdoorsman, you'll find Asbjørn exploring the wilderness and collecting vintage sports watches during his free time.
https://www.linkedin.com/in/asbjoern-simonen-andersen/
https://www.instagram.com/asbjoern.s.andersen/
Co-founder: Ferdinand de Bakker
Ferdinand de Bakker, referred to by his friends as Ferry, acquired his first watch, an ultra-slim Baume & Mercier, in 1970. His watch collection focuses on the ultra-elegant, such as the 1981 Concord. He teaches at Nanyang Tech University, is active as a coach, mentor, investor and story-teller, and actively supports the arts & culture, as well as education sectors.
https://www.linkedin.com/in/ferdinand-ferry-de-bakker-97171a1/